HVAC Meth Decontamination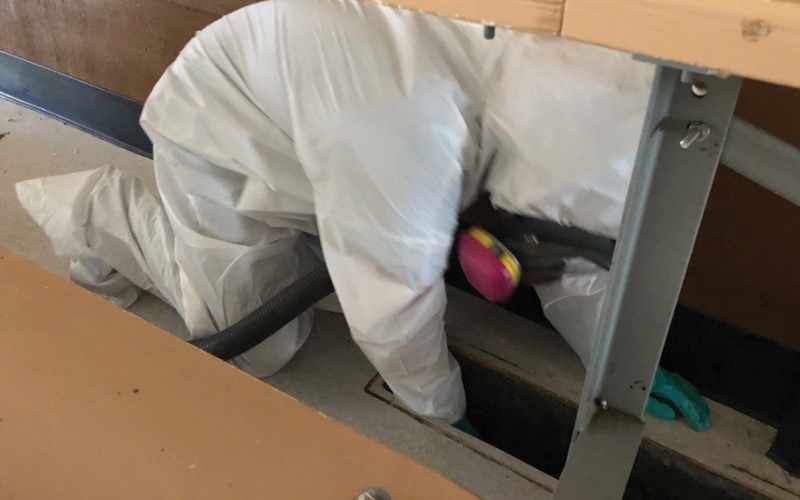 Restoration and Remediation Magazine interviewed David Hart regarding his experiences with HVAC meth decontamination.

From the article:
The Call for Help

"When the call came in this summer requesting that we perform meth decontamination in a building on an Indian reservation, my interest piqued. I acquired directions to the site and drove the hour and a half to the location. When I got there and looked up at the elaborate ceremonial longhouse, I knew I was in for an experience I'd never forget.

A Native American longhouse is considered one of the most sacred of tribal structures. It's where the tribe holds ceremonies, the elders gather for tribal council meetings, and where the most important decisions are made for the good of the tribe. It's a place of respect.

So when the tribal council found it had been entered illegally and used to manufacture meth, it wasn't just a matter of restoring and decontaminating the building, it was a matter of giving the building back its honor.

Of course, I enthusiastically (and humbly) accepted the offer to help perform the service.

The tribe hired First Team Restoration from out of state (Boise, Idaho), because they have a longstanding reputation for being some of the best in the business. First Team's project manager, Darrin Preece, met me outside the building with a big smile. He shook my hand and introduced me to the team. We donned our PPE and entered the building. As expected, they had areas of the interior partitioned with Zip Walls, where specialists were performing various decontamination processes in the 10,000 sq. ft. structure.

It was an awe-inspiring sight, with traditional and modern Native American artwork and themes throughout. As I toured the building, I got a look at the duct layout and the 15 rooftop air handlers.

Duct Cleaning

One nice thing about HVAC- although there are variations, is that it's usually pretty straightforward. There are three main parts:

The air handler(s), where the air is either heated or cooled depending on the thermostat setting.
The supply ducting, which carries and distributes the heated or cooled air through the building.
The return duct(s), through which the air in the building is returned to the air handler(s) to again be heated or cooled before being redistributed though the series of supply ducts.

Usually, the ducts are replaced in a meth decontamination procedure, but in cases like this, where the ducts are part of the architecture of the building, they need to be restored.

The first step in an HVAC meth decontamination project requires a complete removal of debris from inside the ducts; this means chunks of wood, sheet-rock, garbage, dead insects, rodent feces, construction materials; it's staggering how much garbage can be lurking inside a duct system."
Click here to read the complete article at randrmagonline.com.