"He's so far ahead of the parade, he can't hear the band play when it comes to Air Duct Cleaning. I love his air duct cleaning products, and he's a great person."
Gary Harstad – Owner, Comet Air Duct Cleaning, Billings, MT

"The RamAir system is simply the best duct cleaning system available! From high quality parts to great customer service, David Hart and RamAir International will have my business forever."
Chris Sutton – Owner, Carpet MD Inc.

"The RamAir system is truly amazing. When I got it, I cleaned the ducts in my own home first and noticed a major difference in the air quality immediately. It completely paid for itself in just the first two weeks. With word of mouth as my only form of advertising, it has increased my revenue generation tremendously."
Steven Wheatley – Owner, Steamway, Owensboro, KY
"We've tried the big duct truck negative air method, and the portable brush system; We're completely transitioning over to the RamAir system. In the interim, we've been using RamAir's SaniJet and we love it. It's a huge selling factor for us."
Aaron Florczykow – Owner, Cloud Cleaning, White Oak, TX

"RamAir Duct Cleaning Systems and Founder David Hart are an air duct cleaner's dream come true. The equipment is so easy to use, I make more money per hour cleaning air ducts than anything else my company has offered in the last 40 years. I highly respect their service after the sale, their technical support. They set you up to succeed!"
Mark Mueller – Owner, Cardinal Carpet & Air Duct Cleaning, Wildwood, MO "Great equipment!  I'd put this machine and a decent operator behind it and put it against any other system out there!"
Ethan Edwards – Air duct cleaning company owner, RamAir user
"The company for which I work purchased the RamAir system last year. Having worked for a different company 20 years ago and being skeptical about it after walking away from it, I am confident walking into each home with this system! No we don't have a big truck (lower overhead and better pricing); and no we don't have a camera. I like that our clients can watch what is coming out of the ducts and also see what is in the vacuum at the end of the job. This system alone is an easy learning curve and gets the job done. David is also super easy to work with and you can tell he is passionate about his product, and helping my businesses grow!"


Nick Nelson – Cleaning Technician, Acme Ventilation Cleaning, Wixom, MI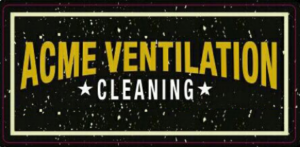 "Great Job! We had our ducts cleaned while away on vacation in Mexico. Upon returning home, I immediately noticed how much cleaner the air in the home was! Thank you for doing such a great job!"
Drew Bledsoe – NFL Quarterback Legend
"Dave and his company are top of the line. I have shopped with them for years and will continue to! Thank you Dave & the RamAir staff."
Holdon Lingrell – Complete Detail Cleaning & Restoration, Troy, OH

"If you're looking to get into the duct cleaning business, this is the company to buy from! RamAir is very simple and easy to use, and will generate a lot of revenue. I've purchased other air duct cleaning machines over the years, only to waste a lot of money. The RamAir system will not let you down. Dave and Cole are really nice guys who go above and beyond the typical customer experience!
I just recently added the RamAir Cyclonic PowerVac. All I have to say is Wow! It's light and easy to maneuver throughout the home. I was really surprised by the power! What else are these geniuses going to come up with?"
Jason DePriest- Owner, Premier Performance Carpet & Air Duct Cleaning, Reynoldsburg, OH

"The RamAir system is absolutely needed in the residential and commercial duct cleaning sector when extraction is done through the supply registers. It simply makes sense, and is by far the best way to go."
Tom Yacobellis – Founder, DUCTZ, Inc. and former NADCA Chairman of the Board
"Our team has used the RamAir duct cleaning and sanitizing system for awhile now. I truly believe that this is the best and most efficient way to clean HVAC systems. RamAir's customer service has always been excellent when I need to order more equipment and any replacement parts. I highly recommend RamAir to anyone who is looking to get into the duct cleaning business or is already in the industry and looking to upgrade their equipment!"
Andy Litecky – Operations Manager, Kura Home Duct Cleaning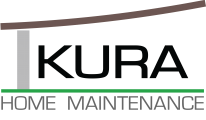 "After co-owning a small duct cleaning business in the past, and knowing how difficult it is to utilize negative air equipment, the company I currently work for recently decided to purchase RamAir equipment. After using the system a few times, I found it is extremely durable and effective in residential applications. In the future, I will be using it in commercial applications and look forward to bringing out RamAir's true performance!  As of now I've found that it is an outstanding brand of equipment."


JR Torres – Owner, Torres HVAC Services, San Jose, CA
"My company purchased the RamAir Duct cleaning system about a year ago.  I can't say enough about how responsive David Hart is when you have questions or need support. He answers his cell phone, he doesn't hesitate to jump on a Facetime call and troubleshoot if needed. He is passionate about the business and servicing his customers. I highly recommend RamAir International."
Eric Buehner – Owner, Derby City Services, Louisville, KY

"I've been in the carpet cleaning business for 22 years, and as far back as I can remember, customers have asked me if I could also clean their air ducts. Unfortunately my answer was always no. Recently I completed a residential/commercial air duct cleaning course and then looked at several different duct cleaning equipment options to purchase. I ended up choosing the RamAir System, and I couldn't be happier. 
Not only is the equipment that I purchased great, but their customer service is fantastic too. Even the owner got back to me within minutes on a few questions I had and said to not hesitate to call him if I needed any help getting the hang of things. It's a good feeling to know that my RamAir equipment does a superb job on air ducts for my customers, and to know I can rely on support from the RamAir team."


Matt Mueller – Owner, West Michigan Air Duct & HVAC, Kalamazoo, MI
"I have been using the RamAir system since 2012 as an add-on service to my carpet cleaning business. In 2014, I sold the carpet cleaning business and transitioned solely to air duct and dryer vent cleaning, and have never looked back. I make more money now that I am focused only on duct cleaning. The best part about RamAir system is that it doesn't damage the vent material like brushes do. I work for multiple HVAC contractors who, until they found me, used to tell their customers not to clean their vents because brushes do more damage than good. Now that they have found me and my RamAir system, they recommend me to all their customers. I highly recommend RamAir to anyone thinking about adding air duct cleaning to an existing business or to anyone wanting to start an air duct cleaning business."

Pro Vent Duct Cleaning –  San Francisco, CA
"We have been using the RamAir system for years in our heating and cooling company,  the system is amazing and it does what it says. It is easy to operate and maintain, the company is great to work with always willing to help with replacement parts. I highly recommend RamAir if you are a professional expanding into duct cleaning, or just to starting your own business."
Joel Burger – Logistics Manager, Pinkerington Heating & Cooling, Pinkerington, OH
"I inquired about the RamAir products on a Sunday morning, after just glancing at equipment. When David the owner of RamAir responded to my inquiry, it literally blew my mind. Here he was, on a Sunday, answering questions about everything from dust to accounting. Really, it went awesomely. So awesomely, I purchased the Platinum Package on the spot. 
Dave has continued to amaze me with the unrivaled customer service and support like no other.  It's a no brainer!. If you're looking somewhere else, STOP LOOKING. The RamAir equipment is lighter than the competition, faster than the competition and costs considerably less. Stop wasting time and money and BUY IT NOW !!"
Ray Cook – Owner, Ray O. Cook Heating & Air, Roseville, CA
"Adding air duct cleaning services to my business was one of the best decisions I've ever made. The additional service has added a lot of additional income to my business. Not to mention the equipment pays for itself in no time. I landed my first duct job at a house with 60 vents and it paid for the equipment during its first use. Thank you guys for a great product and always being there for my questions and concerns."
Corey Kmetz – Owner, Coreway Restoration, Atlantic City, NJ
"Great company with great customer service! I purchased some of their cleaning equipment; works great I use it daily and it's very well made equipment."
Adam York – Owner, York's Services, Flat Rock, AL
"The RamAir system has been a great addition to my business!"
Mike Rendon – Owner, One Source Restoration, Miami, FL
"I've been using the RamAir system since its release. It's ridiculous how many properties I have cleaned with this system since 2009. Customers love seeing what comes storming out of their ducts. Most think their vents aren't that dirty, until they watch us at work!"
Brian Jesperson – Owner, Artistic Air Duct Cleaning, Wichita, KS
"6 months ago, I purchased RamAir's complete duct cleaning system. I did over 50 hours of research on their product and what is currently out on the market and what kind of reviews not only they have but their customers as well, before purchasing.
Their system is by far the best value out there. I started a duct cleaning company on the side like all the reviews I read; the equipment provides very clean and professional results in less time than other systems. Plus, they've been very responsive in helping me to get set up, training, and follow up questions.
Well worth the investment."
Matthew Veil – Logan, UT
"I love our RamAir system. It's easy to use and a really good money maker. Customers are amazed when they see what comes out of their ducts. We use it in for our restoration jobs as well as as a stand alone division to bring in extra money."
Oscar Mercado- Mitigation Lead, Treasure State Restoration, Bozeman, MT

"Immediately after purchasing the Rotobrush BrushBeast for over $10,000, I knew I'd made a mistake. I looked into the RamAir system, and realized it was the way to go; I turned right around, and ordered it.  It's far superior, and less than half the price".
Anthony Flores – Owner, Pro Air Duct Service- Temecula, CA
"We've tried about a dozen ozone generators over the years, the OzoGen 16g is by far the best we've ever used. It's by far the most powerful, extremely portable, simple to operate, and our clients love the results (and so do we)."
Ryan Chait- GM, Nameco Cleaning, Corpus Christi, TX

"I can't believe the volume of ozone this thing puts out! Our OzoGen 16g produces more ozone than our four Sonizaire 660s combined! It's easy to use and super lightweight."
Austin Hunter- Owner, Hunter Clean Care Restoraion- Powell, Wyoming

"Having worked in the HVAC industry for many years, I can attest that typically the trunk lines of a duct system hardly have any dust and debris in them, the bulk of it is in the supply lines.
By cleaning the ducts with a negative air truck, you're pulling the dust and debris from the supply lines into the trunk lines, which makes no sense.
Cleaning with the RamAir system is far superior."
Chris Helm – Veteran Service Technician, Deschutes Heating & Cooling, Bend, Oregon

"We bought 4 RamAir Platinum Packages, and used them for the first time today. When our technicians got back in from the field, they told me 'throw that old duct cleaning equipment we've been using away, this RamAir system is the bomb!'.
Our technicians loved it, our customers loved it, its easy to use and does a great job. It's so nice to buy equipment that's such high quality."
James Gigax- Operations Manager, Colorado Discount Heating & Cooling, Lakewood, CO
"We've tried the big duct truck negative air method, and the Rotobrush, we're completely transitioning over to the RamAir system. In the interim, we've been using RamAir's SaniJet and we love it. It's a huge selling factor for us."
Aaron Florczykow- Owner, Cloud Cleaning, White Oak, TX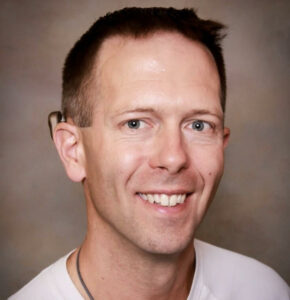 "We've been using the RamAir system for 5 years, and have had tremendous success with it. Our technicians love how easy it is to use, and how please our customers are with the service."
Matt Strydhorst, Owner- Shine Services, Alberta, Canada
"We're really impressed with the duct cleaning performance of the RamAir system. Using the system is a simple, painless process that does what its supposed to do."
Chris Smith, Operations Manager- Rescue One Air, Tempe, AZ

GREAT STAND-ALONE SYSTEM
"RamAir is a great System!  Easy to transport, easy setup and great results.  I recommend having a System on Every truck!!  Great for add-on sales or as a stand-alone service."
David Marienau, Director of Technical Operations  – Duraclean International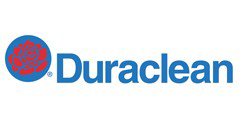 RAMAIR HAS GREAT CUSTOMER SERVICE!
"
I've been using the RamAir Duct Cleaning System for 3 years. It has generated a substantial additional income stream into the business. I love that it can be combined with my carpet cleaning equipment, allowing me to diversify the services we offer. The RamAir system is much easier to use; for example, you don't have to cut into any of the ducting like with other duct cleaning systems. To top it all off, RamAir has great customer service!
"
Dan Baxter, Owner – DKB Restoration, WA

I NOW HAVE A THRIVING DUCT CLEANING DIVISION
"I just wanted to reach out to the team at RamAir International to let you know how satisfied I have been with my duct cleaning system.
I own a carpet cleaning company, and wanted to add another service to my company. Duct cleaning seemed the most lucrative, so I began researching the equipment available. I read some great things about the RamAir system; after a modest investment (my brother loaned me the money), I now have a thriving duct cleaning division in my company.
In over 7 years I've needed replacement of some minor accessories only twice, and the staff at RamAir was wonderful with whom to work; the supplies were shipped to me right away.
I strongly feel that anybody interested in the duct cleaning industry call RamAir, you will be happy you did. "
Scott P Kaun, Owner – Carpets Elite, WI
USER-FRIENDLY AND DOES A FANTASTIC JOB!
"I wanted to add extra income to my carpet cleaning company, and heard that duct cleaning was a good way to do it. I purchased the RamAir system and was pleasantly surprised at how SIMPLE it is to use! Very user-friendly, and does a FANTASTIC job! So far I have performed two duct cleaning jobs with my RamAir system, and feel like a seasoned pro."
James Cope – Cope Complete Floorcare LLC, Danville, KY

RAMAIR GIVES ME THE EDGE I NEED
"I have been in the carpet & duct cleaning business since 2000. Since then I've tried every duct cleaning technique available. Nothing compares to the RamAir system. I used to dread it when customers would stand over my shoulder and watch me shove coarse, spinning brushes and whips into their ducts, but now I ask if they'd like to come see how much dust and debris is coming out of their ducts!
The RamAir system gives me the edge I need, knowing I will be able to out-clean all of my competitors. My customers can literally see how they are getting their money's worth."
Brandon Cerrito – 

Owner/Operator, Carpet Rx Louisville, KY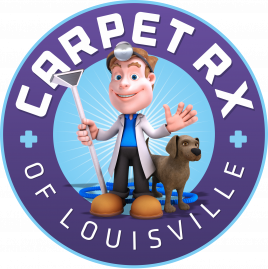 A VERY POSITIVE EXPERIENCE
"Having our office ducts cleaned with the RamAir system was a very positive experience… no dust escaped into the building during the cleaning, and we've noticed an extraordinary difference in our air-quality."
Nancy P. Walter, Manager – 

AAA Headquarters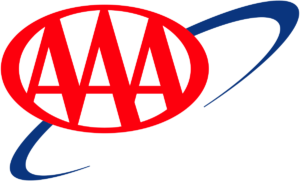 NFL QUARTERBACK LEGEND BREATHES EASIER
"Great Job! We had our ducts cleaned while away on vacation in Mexico. Upon returning home, I immediately noticed how much cleaner the air in the home was! Thank you for doing such a great job!"
Drew Bledsoe – 

NFL Quarterback
RAMAIR HAS DOUBLED OUR REVENUE
"Since the introduction of the RamAir system into our business, our annual revenue has doubled."
Raymond Mott – 

Mott's Carpet Cleaning Banks, OR

INDUSTRY ICON APPLAUDS RAMAIR
"I believe that the widespread implementation of the RamAir system into the cleaning and restorative industry will significantly expand consumer awareness about how much dirt and debris resides in their duct systems, and will expand service opportunities for both the cleaning contractor and the duct cleaning specialist."
John Carter, Owner – 

CRS Interlink Supply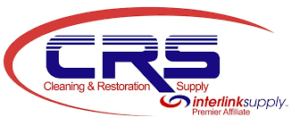 RAMAIR REINVENTED THE DUCT CLEANING INDUSTRY
"RamAir Duct Cleaning is the preferred and approved system recommended by National Ozone Association. This system is the latest and best of the duct cleaning systems. We have done substantial research to find the one system that stands out for the design and environmental value that we can recommend, and RamAir is the system we suggest as a tremendous add-on business. This system is easy to use, highly effective, and affordable. No home or building will enjoy fresh air without clean duct work.
RamAir literally reinvented the duct cleaning industry by designing a product that outclasses the typical brush systems. These portable units make duct cleaning the perfect add-on or stand-alone business. The process is easy to use, profitable, and portable. There is no need for an expensive specialty truck. This system is light years ahead of the competition, and offers affordable equipment.
The entry cost is far below what other systems require, and this is due in part because RamAir has figured a better way to clean ducts that actually does a better job. And, the training is included with the package. There is even a 24 hr support phone support program.
Additionally, the RamAir's new patent-pending SaniJet system is a sanitizing system that allows the use of our BioZone Protectant. The trio of services is very powerful, and it raises the real profit of any job. The combination is a truly synergetic system."
Mark Tipton, CEO – National Ozone Association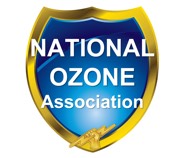 I'M VERY EXCITED ABOUT MY RAMAIR SYSTEM
"After watching and following RamAir's innovations for 2 years, I decided to purchase a package for myself. Being an established carpet cleaner, I knew full well how high in demand duct cleaning is, and how the service goes hand-in-hand with carpet cleaning. My customers care about the cleanliness of their home, and while I'm already there cleaning their carpets- is a perfect time to upsell the duct cleaning service, doubling or tripling the job ticket. The black line that runs along the edges of the carpet (perimeter filtration staining) is a direct result of dirty ducts, making the upsell even easier once I point it out to the homeowner. I'm very excited about my RamAir System, and look forward to substantially increasing my annual profit margin"
Kenny Keyes, Owner – 

Carpet Savers Carpet Cleaning, Reseda, CA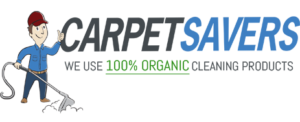 RamAir is the best investment we've ever made
"RamAir has been the greatest single investment we have ever made in business. It has more then doubled our revenue, opened up doors to more clients, and has provided an increase of business during our Midwest winter months. The equipment easily fits in our vans, it's easy to learn how to use, and has dramatically changed our business. The Customer support has been outstanding and I strongly recommend spending a few minutes talking to them if you are considering air duct cleaning as part of your business."
Dan Coffill, Owner – 

EP Health Logan, OH
OUR CLIENTS LOVE THE RAMAIR SYSTEM
"We have been using the RamAir system to service our clients for about 1 1/2 years now. The system is incredibly efficient and easy to use. In fact it is so easy to use that my employees are fully trained and able to use the system on their own after watching the five minute training video and helping with a duct cleaning just one time!
Our clients love the RamAir system as well. We have received a number of testimonials from thrilled clients and have never been called back for a redo!
The RamAir system is also safe to use and has never caused damage to duct work. Because the RamAir system is so efficient and easy to use, it is also very profitable. The profit per hour is often much higher than carpet cleaning and especially when adding on sanitizing service using the RamAir SaniJet system."
Chris Sutton, President – Carpet MD Inc.

EASY AND SIMPLE TO USE
"David, thank you for taking my call earlier; I just wanted to follow-up and let you know how much we love the RamAir duct cleaning system. We used to use a competing brand but that was not the best experience for us. After finding the RamAir system, that all changed as it it is so easy and simple to use.
One of the great benefits is being able to see all the "junk" being vacuumed out through the clear, illuminated vacuum box. Our duct cleaning tech is booked out into December because we can deliver a really good duct cleaning service at a great price."
Britton Brink, CEO – Lynden Sheet Metal, Inc.

RAMAIR IS THE EASIEST AND MOST EFFICIENT
"Hello, my name is Tony Soto- owner of A Plus Carpet and Air Ducts. I have been cleaning air ducts for 18 years, and have used many different types of duct cleaning equipment. The RamAir System is by far the easiest and most efficient at cleaning ducts that I have ever used. My customers are always excited when they see the dust and debris coming out of their ducts!"
Tony and Carrie Soto, Owner – 

A Plus Carpet & Air Duct Cleaning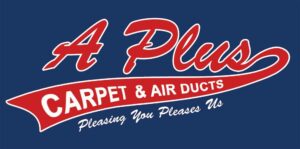 Our RamAir equipment works great! 
"We are contracted through 12 HVAC companies to perform duct cleaning on a regular basis; all of these companies refuse to work with negative air duct cleaning companies, because they have to cut into the duct system for their equipment to work. This is one of the reasons the RamAir system is our #1 choice for duct cleaning."
Keith Sapp, Owner- Spartan Air Solutions, Savannah, GA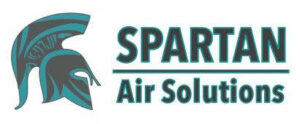 ABSOLUTE MUST HAVE IN DUCT CLEANING!
"The RamAir system is absolutely needed in the residential and commercial duct cleaning sector when extraction is done through the supply registers.  It simply makes sense, and is by far the best way to go."
Tom Yacobellis, Founder – 

Ductz, Inc. and former NADCA Chairman of the Board
THE SYSTEM PAID FOR ITSELF!
"I really like my RamAir duct cleaning system.  It paid for itself in the first 3 jobs.  Customers love seeing the dust and debris coming out of their ducts."
Steve Wheatley, Owner – 

Steamway Carpet Cleaning, Owensboro, KY
RAMAIR SECURES THE MOST INNOVATIVE TECHNOLOGY
"Securing the most innovative technology, manufactured by RamAir International, helps us to perform our services efficiently with a no-hassle experience."
Steve Powell, Owner – 

Impruvair Duct Cleaning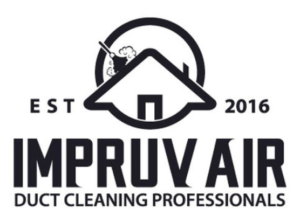 MY CUSTOMERS ARE SO IMPRESSED!
"I recently purchased the RamAir Platinum Duct Cleaning Package, and so far I love it. My customers are so impressed that they can actually see the dust that's being removed, they even say: "I need to have this done more often".
Everyone I have talked with at RamAir has been very nice, and always quick to return my call and reply to my emails. I truly feel that they want me to succeed, and are happy to help me do that any way they can."
Phillip Robinson, Owner – Vent Cleaning Solutions And Services
MY CUSTOMERS LOVE THE RAMAIR SYSTEM
"My customers have loved the addition of RamAir's Duct Cleaning System to our services. RamAir's CEO David Hart has been a joy with whom to work. I highly recommend RamAir. "
Stephen Roach, Owner – 

Drake Window Cleaners, NC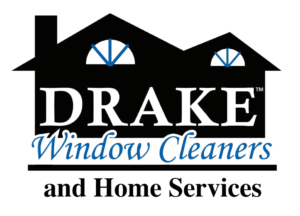 RAMAIR IS FOOLPROOF AND WORKS LIKE A CHARM
"My Business- Heaven's Best which services Catawba and Lincoln County, North Carolina, has been using the RamAir System for about 1.5 years. The system is foolproof and works like a charm! I purchased another small truck to use for my duct and dryer vent cleaning. After 3 months I paid for the equipment and truck. My only regret is that I did not purchase it sooner! If you're considering getting into duct cleaning, the RamAir System is a no brainer.
Frank Coletto, Owner –

Heaven's Best Carpet Services, LLC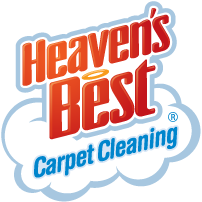 I LOVE MY RAMAIR SYSTEM
"I love my RamAir system! Despite having no experience in duct cleaning, the RamAir system is so simple to use I was cleaning ducts right away like a seasoned pro. My very first day I cleaned the ducts in a customer's home; they were so impressed, they called 3 of their neighbors and raved about the job I did. Within minutes, I was cleaning theirs too at $400/ea. I made $1,600 my first day with the RamAir system! This year I will easily generate 6 figures from duct cleaning. If you're on the fence about buying a RamAir system, just do it. You won't be disappointed."
Ed Cabral – 

Owner/Operator, Healthy Home Services Cape Coral, FL
RAMAIR IS FASCINATING TO WATCH
"The guys from the cleaning service did a great job on the carpets, but it was the air duct cleaning that really made the difference in the air quality in the home. The RamAir duct cleaning system they utilized was pretty fascinating to watch as they worked. Sooooo much stuff came up out of the air ducts. At the end of it all, they sanitized the register covers and ducts. After they'd packed up and moved on to the next lucky homeowner, the house smelled like it was new again. No more menagerie odor!"
Kansas City, MO – 

Augustine Services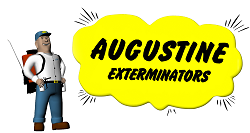 WE ARE NOW EQUIPPING OUR FLEET WITH RAMAIR
"We love our RamAir system so much, we are now equipping our fleet with them!"
Portland/Vancouver Metro Area – 

Earth Care
RAMAIR TOOK US TO THE NEXT LEVEL
"We are very pleased with our RamAir system. Despite having no experience in duct cleaning, it was extremely easy to learn and is the simplest service we provide. We've been cleaning carpets for two years, and after only six months, duct cleaning now brings in half our income! Our RamAir system is so effective and gentle on ducts, that the largest duct cleaning company in the area (which uses a rotary brush system) turns over all of their jobs with flex ducting to us! We are actually getting referrals from our competitor!RamAir has helped take our cleaning business to the next level."
Quinn Morano – 

Advanced Cleaning Solutions

RAMAIR IS AN INCREDIBLE REVENUE GENERATOR
"I was impressed with my RamAir system the minute I took it out of the box. Everything came assembled and ready to go. And talk about professional look and feel! So easy to learn, I felt completely confident the very first time I used it. Along with its simplicity, it also does the job quickly. I'm performing $300-$400 cleaning jobs in an hour! (other duct cleaning systems took 3-4 times longer).
My RamAir is an incredible revenue generator, payed for itself in no time at all. It advertises itself, as referrals stream in from clients who are so excited to watch all the dust & debris come out of their ducts through the clear vacuum box. My customer satisfaction is at an amazing 100%."
Terrence Schabilian – 

Triad Restoration Services

SANIJET IS A BREATH OF FRESH AIR
"Having owned and operated Accurate Mold Testing & Remediation in Oregon for 30 years, I'm well aware of how important it is to sanitize the duct system in homes and businesses for a variety of reasons. Bacteria, mold, mildew, fungi & yeasts are all commonplace in duct systems. In fact, there are more reasons to sanitize duct systems than to not.
Since the heating/cooling duct system is recirculating the air the residents breathe, it's a good idea to make sure all duct systems are sanitized periodically. I've always felt the conventional duct fogger fails to effectively sanitize ducts, but since it's been the only method available to professionals, the industry has settled for its inadequacy.
The SaniJet is a breath of fresh air- literally. It makes complete sense. Where the conventional fogger fails in virtually every way, SaniJet effectively does the job with flying colors. Finally professionals in the cleaning and remediation industry can have a piece of equipment in their arsenal that can provide duct sanitization so effectively that they can be proud of the job they provide"
Jim Hartley, President – Accurate Mold Testing & Remediation, LLC

THE OZOGEN 10KV YOU SOLD ME KICKS ASS
"I just wanted to follow up and let you know that the OzoGen 10kV you sold me kicks ass! It puts out a ton of ozone. Great product and a good value, an excellent investment!"
Kevin West – Owner – 541 Building and Restoration, Bend, OR

EXCELLENT- WORTH THE INVESTMENT!
"I have had the pleasure of having ozone used in the homes I manage when Dave would come to the rescue. Now that I bought an OzoGen 10kV, I don't have to wait on Dave, even though he is "Davey on the spot!". Does an excellent job! Worth the investment!"
Victoria Smith – Founder/CEO – 

Alpenglow Vacation Rentals, Bend, OR

HIGHLY RECOMMEND RAMAIR
"I'm impressed with the professionalism of both the RAMAIR customer service and the equipment. Learning to use the product was simple and every question I had was quickly answered. Would highly recommend to those who want a fast, effective system to use."
Adam Rebling, Owner – 

Midtown Chimney Sweeps of Iowa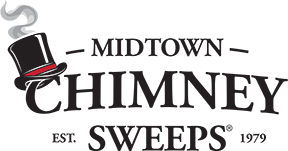 GAME-CHANGER FOR THE REMEDIATION INDUSTRY
"As a project manager at Servicemaster Recovery Specialists, I know very well the importance of proper ozone treatment in disaster remediation. Because of the essential role ozone treatment plays in the odor removal and sanitization process, it's crucial that we have only the most powerful, highest quality and dependable generators available."
"OzoGen 10kV ozone generators are our "go-to" units."
Their power-to-size is extraordinary, having a considerably higher output than any other generator we've ever used. Compact, incredibly powerful and aesthetically beautiful, the OzoGen 10kV ozone generator is a game-changer for the remediation industry."
Melissa Atkinson, Project Manager – ServiceMaster Restoration

I love my RamAir system!
"I recommend it to anybody looking to get into the professional HVAC duct cleaning business. I'm also a big fan of RamAir's OzoGen 16g Ozone Generator."
Dave Elkins, Owner/Operator, Dyvelco Home Services- Mebane, NC