From the Aftermath of a Wildfire – Cleanfax.com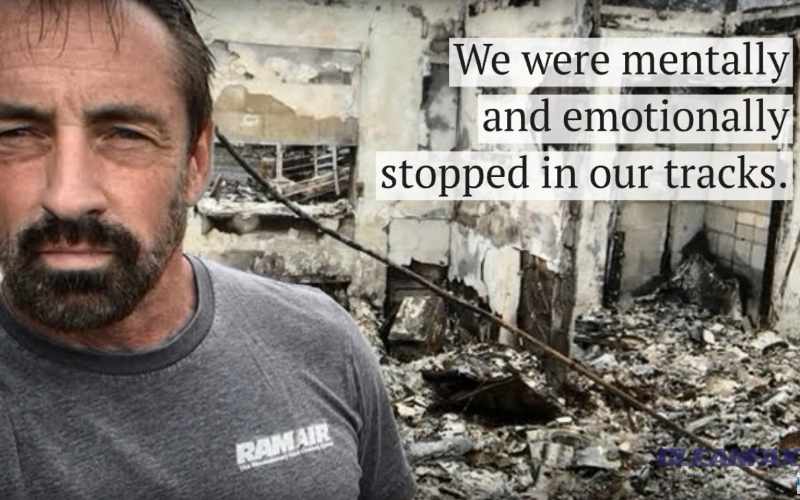 David hart was interviewed by Cleanfax.com, explaining his experience with HVAC remediation in Detroit Oregon this year after the devastating fires.
From the Cleanfax article:
"David Hart, founder and CEO of RamAir International and owner of Guarantee Duct Cleaning, is a 30-year veteran in the cleaning and restoration industry. Recently, his team was called on to perform HVAC remediation in Detroit, Ore., which was hard-hit by this year's historic wildfire season. The September blaze consumed most of the structures in the rural town located about 120 miles southeast of Portland. Hart shares his experience of working in the aftermath of a wildfire:
Wildfires are a double-edged sword. They can take on the role of the good, the bad and the ugly, but when they tear through communities, the devastation they leave in their wake is catastrophic. When we were called by Project Manager Darin Gerdes at Interior Design Concepts Restoration Division to perform HVAC cleaning and remediation in the town of Detroit, Oregon last week, we knew we'd be in for an experience.
What we saw as we approached ground zero—the black skeletons of the trees, forlorn chimneys looming over the ash-covered ground as if mourning the loss of the homes they once adorned, and the charred remains of cars littering the streets and parking lots. We were mentally and emotionally stopped in our tracks. Although the air was clear, the stifling, pungent odor of smoke was overpowering.
The homes that remained—some shockingly untouched by flames amid the neighboring ash-strewn lots­—needed a thorough cleaning and smoke restoration process. As we addressed the HVAC ductwork, we removed substantial amounts of soot, and then polished the ducts to preexisting condition.
The demand for duct cleaning has been skyrocketing over the past decade. The COVID pandemic has escalated duct cleaning from "a good idea" to "essential for health and wellness." In addition to that, the industry will experience a further boom as the number and severity of wildfires are exponentially increasing globally."