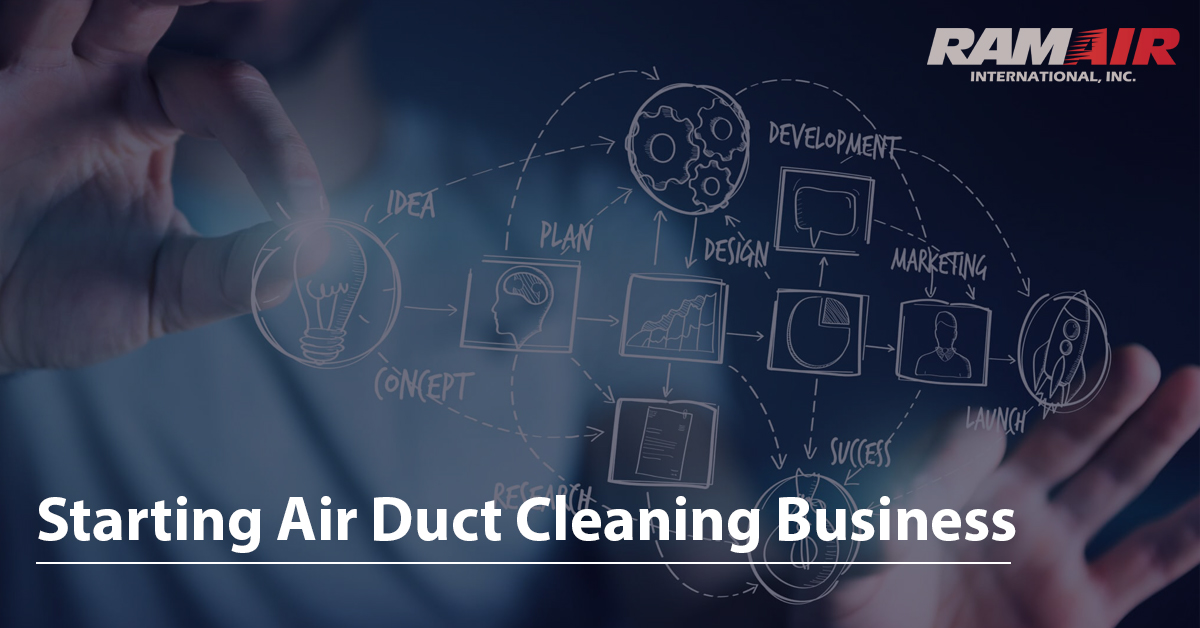 If you are considering starting a new business that reliably generates revenue, has high demand and low start-up costs, then you should consider the air duct cleaning industry. This sector is well-known for its low risk and solid return on investment. Starting an air duct cleaning business with RamAir Equipment does not require lot of resources or significant up front investment. In this article, we share advice on how to start an air duct cleaning business and factors to consider and expect.
1. Research and Calculate Air Duct Cleaning Service Expenses
First, do extensive research about the air duct cleaning industry, especially if you have no previous experience. While researching, learn about the demand for air duct cleaning in your area by assessing how many competitors there are and their pricing. How many reviews do they have, and are they mostly positive or negative? Do they have a major presence online? Based on this information, you will be able to choose your target market and determine whether you would like to focus on residential or commercial air duct cleaning – or both! On average, we find that new business owners with RamAir Duct Cleaning Equipment make an average of $300/hr while on the job.
Find out the costs of air duct cleaning in your area. Generally, the costs are low after the initial investment in a RamAir Platinum Air Duct Cleaning & Sanitizing Package. Additional operation costs may include a vehicle, technicians, uniforms, mileage, or marketing. It will all depend on how large you would like to start out. Based on this information, you can roughly estimate how much you need to start your air duct cleaning business.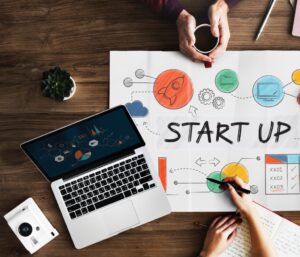 2. Plan Your Air Duct Cleaning Service Operations
Once you know the costs and are ready to enter the air duct cleaning industry, you can move on to the second stage – planning. Roughly plan the first year of operation. Write down all the important activities needed for creating the company and starting a business, such as the name, operations area, services offered, booking process, etc. Do not forget to create a financial plan (budget) and write the mission and vision statements for your duct cleaning company. All these factors are essential for starting an air duct cleaning business in an organized way.
Note: Make sure that the name you choose for your business is not the same or even similar to another business in your area. This might confuse potential clients and prevent you from incorporating that name.
3. Register your Duct Cleaning Business and Get Necessary Licenses
Once you decide to start the business, you must go through all the necessary technical procedures. Create a legal entity that will have right to operate and offer services to customers, and find out if your state requires you or your staff need to have a professional license. Even if you do not need a license for legislative purposes, you should get familiar with the air duct cleaning process and acquire knowledge about the HVAC system prior to landing your first job.
As an air duct cleaning company, it is highly recommended, and in certain cases, mandatory, to get business insurance. This protects both you, your staff and the customer in case of any legal dispute, such as property damage or an accident on the job.
4. Purchase Air Duct Cleaning Equipment
In air duct cleaning business, equipment plays a key role. It will influence every aspect of your operation. Based on the type of equipment you get, you will have different expenses, capacity and profit potential. Generally, most of the start-up capital for air duct cleaning company is needed for the equipment.
When choosing air duct cleaning equipment, pay attention to the following factors: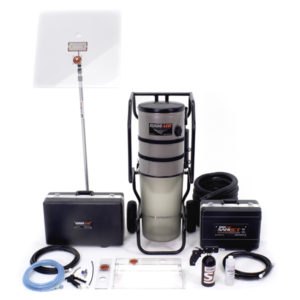 Cleaning method
Weight and volume of the equipment
Efficiency in cleaning the major debris in the ducts
Time for equipment set up
Time needed for cleaning one duct
Ease of use
These factors will highly influence your business processes. RamAir Equipment forgoes the outdated method of negative air duct cleaning, and instead uses the existing air handler in the building. This prevents a new business owner from needing to purchase a duct truck and allows the job to be completed more efficiently and effectively.
Choosing the right equipment can reduce the average cleaning job from 5 to 2 hours. When the equipment is lightweight and easily portable, you will save money and time on transportation. Ease of use and set up also reduces time on the job and time training new staff. RamAir Equipment is so easy to learn that it does not even require a manual to get started.
5. Start Your Service Operations
Make sure to let the potential customers know about a new business on the market. Put an effort in marketing and it will bring sales. Make sure to fulfill following tasks:
Create brand – develop a logo, brand colors and fonts
Build digital presence – create a website, Google My Business Page, social media accounts, and be active and give potential customers necessary information through online channels
Advertise – from traditional flyers to online advertising, you can use lot of ways to promote your business
When done correctly, the right marketing campaign will bring sales, and you will be running a business in no time! RamAir is happy to help new air duct cleaning business owners get started with their marketing plan after the purchase of a RamAir Duct Cleaning System.